Katy Anne Robinson
Principal
Katy trained as a professional dancer in Edinburgh in 2006 and has performed in a variety of shows across the country and in Paris. Subsequently she qualified as an R.A.D. Ballet teacher and I.S.T.D. Modern and Tap teacher.
Since moving to London in 2009 she has taught all levels of dance both in central London and at the Bamforth Dance Academy, Surrey.
Her pupils have received 100% pass rate with all exams taken and several of her students have been accepted at leading dance colleges in and around London, for example, Arts Ed, Urdang, Creative Academy and Reed College. Katy has also choreographed pieces for GCSE and A-Level Dance.
Becoming Principal of her own school is the culmination of years of hard work and experience which now allows her to promote her love of dance and encourage others to reach their full potential.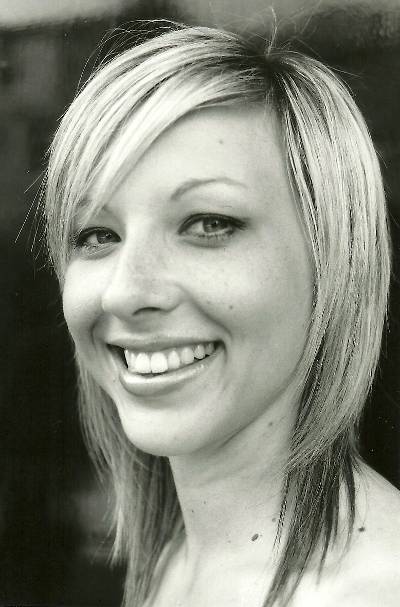 Vicky Norris
Ballet, Tap, Modern, Stretch&Flow Yoga
Vicky trained at the Jeanne Bamforth School of Dance from the age of 3 where she completed her vocational level training in ballet, tap and modern. She is currently working towards her Level 6 Diploma in Dance Pedagogy and is a member of the ISTD.
After college, Vicky danced professionally for over 10 years across South America, Greece, the U.S. and Spain, where she performed in shows with a long list of national headline acts; choreographed and danced in video clips, appeared in regular live tv performances and spent 5 years as resident choreographer to a team of dancers in Venezuela.
Over the last 18 years, she has been raising her daughter and has been teaching students from their first steps to advanced level – many of whom have gone on to graduate from UK performing arts universities.
Over the last 8 years Vicky has worked closely with the school principal to help found the Katy Anne Robinson School of Dance. She is passionate about the school, it's ethos and bringing the fun and enjoyment of dance to every student. She prides herself on an inclusive dance practice that helps every pupil access expression, creativity, and musicality through dance.
Miss Vicky prepares our students for RAD and ISTD examinations but particularly loves showtime !!.. where she co-leads the creative direction and choreographic content of the schools showcases and displays.
She is great with dancers of all ages and also teaches adult ballet and 'stretch and flow' classes, as well as guiding our student teachers
Miss Vicky loves being part of the KAR team and our dance family ❤️
Patricia Buckling
Ballet, Tap, Modern
Patricia started dance classes with Jeanne Bamforth at The Jeanne Bamforth School of Dancing at 3yrs old. She completed her Vocational and Teaching exams under the direction of Julia Frost and became a student teacher at 16.
At 21, Patricia took a break from teaching and worked professionally in Spain. On her return Patricia ran Cobham School of Dance in Stoke D'abernon for 20 years and has continued teaching for 40+years in total, concentrating mainly on Ballet, Modern Theatre and Tap Dance.
Of all of the genres Patricia teaches, Tap is her favourite. She feels very privileged to have been able to teach so many pupils and work alongside so many fantastic teachers over the years.
Patricia has her I.S.T.D Associate qualification in Modern Theatre and Tap and was given I.S.T.D Life Member status 4 years ago.
Greta was vocationally trained with the Vaganova system and has danced professionally in classical ballet and contemporary.
Greta is a recognised teacher of the RAD and has taught in the UK, China and Singapore. She has had great experience teaching students and teachers over the last decade and giving lectures in the UK, China and Singapore.
Greta has worked with all ages and abilities and loves sharing her passion and knowledge of dance.
We are so looking forward to having Greta join the KAR Team!
Lucy Seymour
Tap, Modern, Contemporary
Lucy is married with two daughters and has been dancing for over 25 years in a variety of genres including ISTD Tap and Modern, RAD Ballet, Jazz and Contemporary.
She started her dance career at Pond-Grainger School of Dance and moved to Spotlight competing in many competitions, festivals (including All England Dance Finals), performing in many shows and completing major exams.
She started her teaching career in 2017 at Woking Teacher Training College and passed her DDE Tap exam in 2018. Shortly after having her second daughter she continued her training in DDE Modern at Joanna School of Dance shortly, and will be taking her exam in the very near future. She has recently taken a PBT course and is now a fully qualified Progressing Ballet Technique instructor. She also recently completed the ISTD Intermediate Foundation Contemporary course.
Dance is a huge lifelong passion of hers and her aim is to help every dancer on their journey to becoming the best dancer they can be.
Maria New
Ballet, Tap, Modern, Contemporary
Maria started dancing at the age of 2 and has never stopped! She studied a foundation degree in Musical Theatre at Read Dance and continued her studies for 3 years at Millennium Performing Arts in London.
Since graduating, Maria has performed in Cilla The Musical, Windsor's Panto – Sleeping Beauty, Men's Fashion Week, Bollywood Shows and travelled Italy as part of a theatre tour.
Throughout Maria's professional career she has always enjoyed teaching and loves sharing her experience with others.
Maria loves how dance can make you feel limitless!
Amy Gardner
Ballet, Tap, Modern
Amy has always had a passion for performing and teaching. From a young age she has danced and taught at Katy Anne Robinson Schol of Dance and loved every minute. Amy has taught and choreographed for musical productions and wishes to continue her teaching career in the future.
Amy has always performed, taking part in dance and drama products from a young age, primarily dancing the styles of ballet, tap and modern.
Amy went on to attend Creative Academy to study a degree in dance where she trained in many other styles including contemporary, commercial, jazz and bolywood.
She has recently graduated with a 2:1 and can't wait to see where this takes her!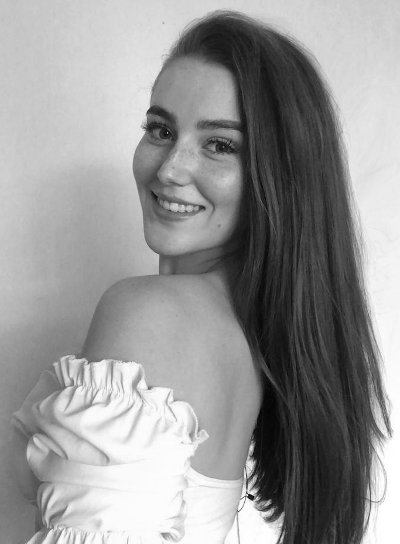 Julia started dancing at age 2 and has been in love with it ever since.  She trained in both ISTD and IDTA Tap, Ballet and Modern and then went onto teach, focussing on ISTD Senior Tap and Adult Tap both syllabus and free work classes. Julia also trained in Ballroom, Latin American, Disco/Freestyle and Jazz.
Julia has also performed in numerous shows including at the London Palladium and the London Olympics.
Julia feels 'Dance like no one is watching' is definitely her moto!  Teaching dance is a great privilege for Julia – being able to share her love of dance with others and see them grow to love it too is one of the most rewarding things in the world.
Georgina Cosgrove
Annabelle Cosgrove
Izabella Pizzingrilli
Maddie Stevens
Gemma Cosgrove